Klipspringer Mountain Bike Trail
Enjoy the beauty of the Overberg
There are four routes available to test your mountain biking capabilities.
– Black Route (28 km)
– Green Route (17 km)
– Red Route (11,5 km)
– Yellow Route (8km)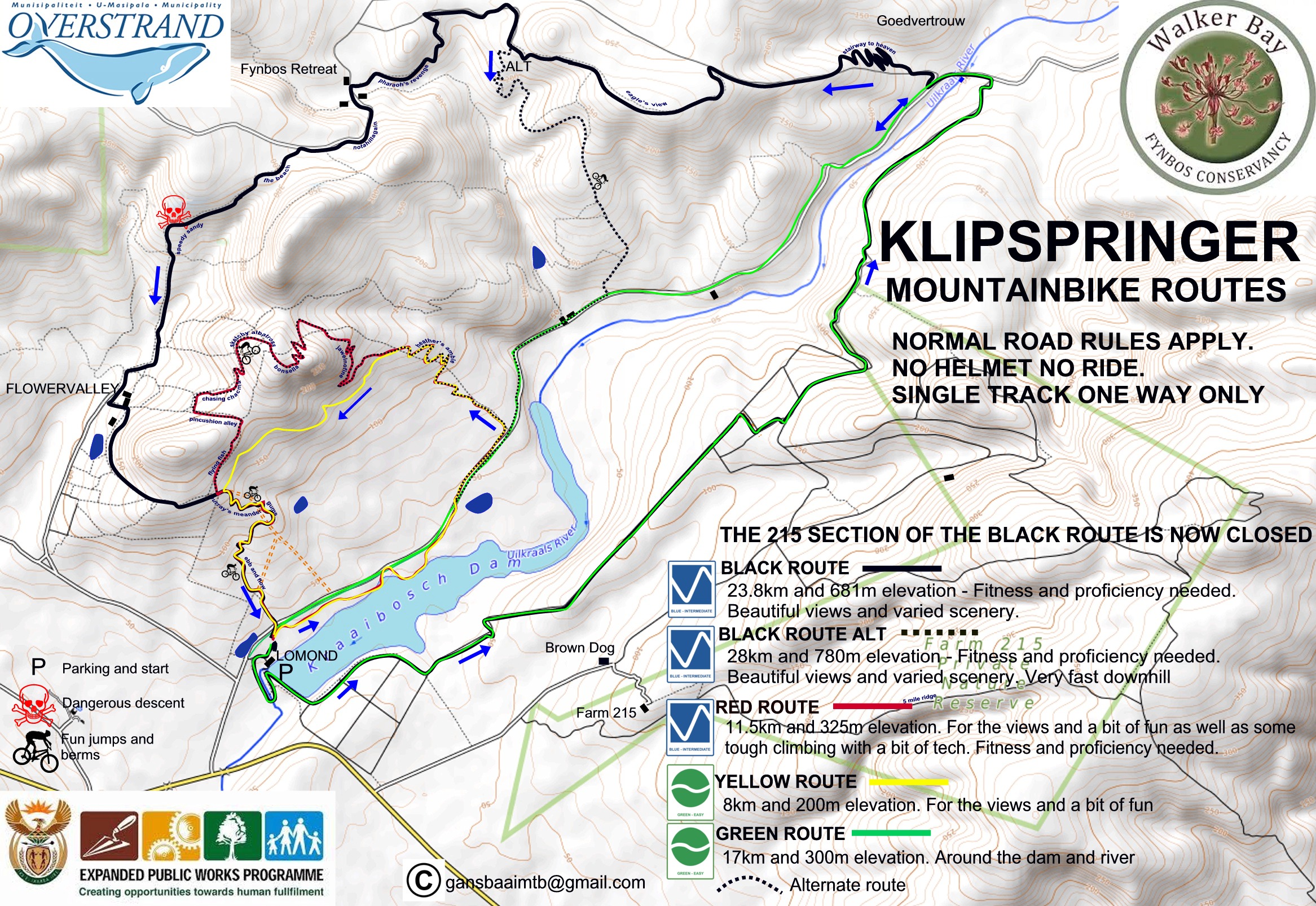 Only two hours from Cape Town, come and experience some awesome mountain biking on our custom built trails, which starts and finish at Lomond Wine Farm. The 30 km circular Klipspringer route takes riders through the Lomond vineyards and then up through magnificent fynbos of the conservancy. The climb is tough, but the views at the top are worth the effort. If you take time for a breather you can look out over the Lomond vineyards across to the coast and distant Dyer Island. The climb is followed by a fast downhill on a rough jeep track with some fun sharp bends to keep you alert. After crossing the dam wall at Koudeberg there is more downhill thrills through Goedvertrouw and along the Uilkraals River to the gravel road. After a short section of gravel road the route heads up a steep climb onto Witvoetskloof. This is a real oxygen sucker and you will do well to reach the top without pushing. The route then heads to a trig beacon on Witvoetskloof with 360 panoramic views across the Lomond Dam and surrounding fynbos. After some fun riding along old flower picking roads the route reaches Fynbos Retreat and then on over the ridge and down a steep descent into Flower Valley. The ride is started and ended at Lomond Tasting room.The total distance is 31km and includes 920m of climbing.
Green Route – 17 kilometers – 300 meters elevation
An easier ride starting through the Lomond vineyards and climbing up into the fynbos on gravel roads with views over the Lomond Dam.
This is a non-technical route on farm roads and jeep tracks as well as gravel roads. None the less there are still a few sharp turns and some steep climbs and descents.
Yellow Route – 8 kilometers – 200 meters elevation
This is a really fun route mostly on single track starting along the dam and then climbing up the slopes of Windheuwel. You will get to experience the magnificent fynbos on Lomond and the panoramic views of landscapes and ocean.
Red Route – 11,5 kilometers – 325 meters elevation
This is for the views and a bit of fun, as well as some tough climbing with a bit of tech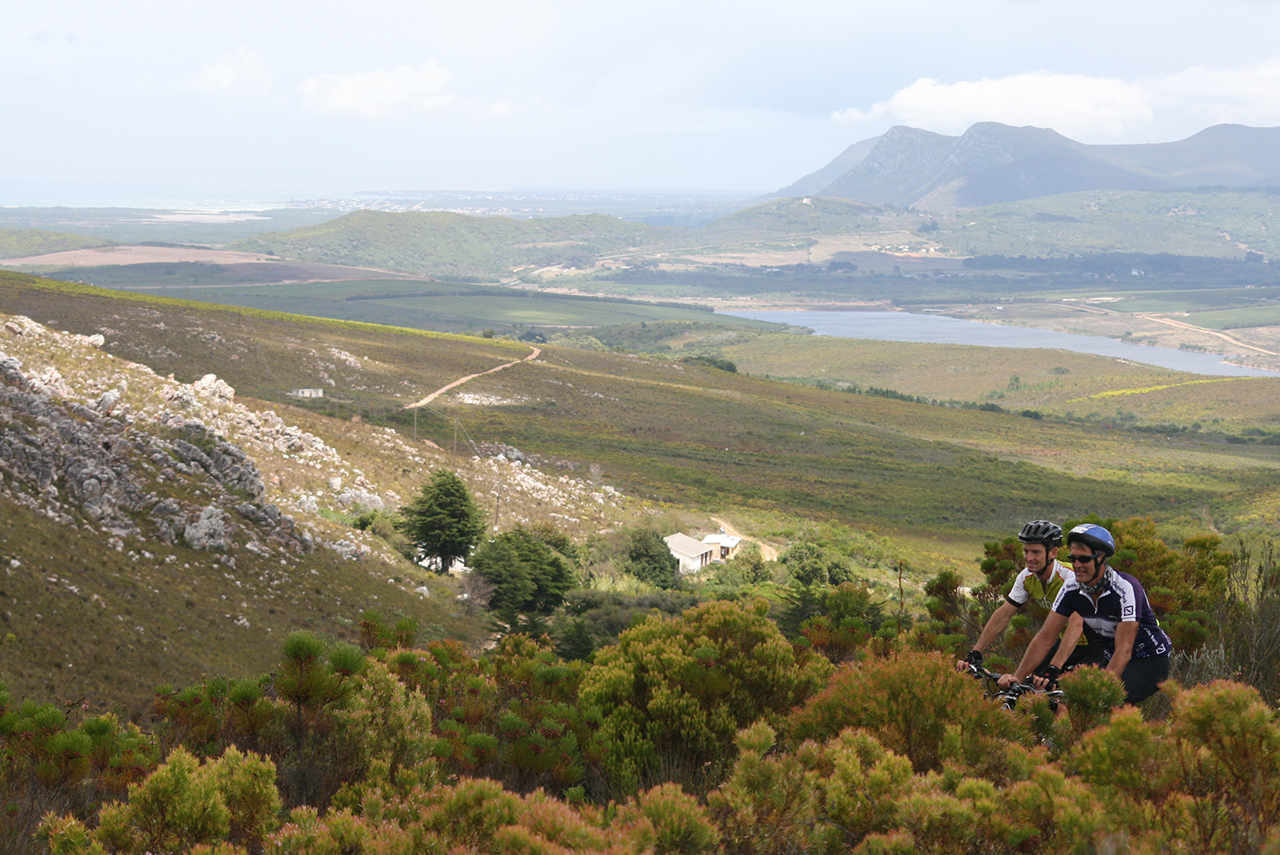 How to book
Permits can be purchased at Gansbaai Tourism or through our honesty box system at the start at Lomond Wines or directly from the Conservancy Officer, Thilivhali Murivhami:
Tel: 0799478745
Email: thili@grootbosfoundation.org
Prices
Permits: R40 per rider and R400 for an annual permit (annual permits are only available at Gansbaai tourism office and at Lomond Wines reception)