Accommodation
Holiday within the wilds of South Africa
Set in an extensive property among native gardens and ponds, Bellavista offers deluxe accommodation in tranquil surroundings. Walker Bay vistas stretch from the Atlantic to the Overberg Mountain Ranges. Rooms are individually decorated. Some include kitchen facilities, others open out onto an outdoor patio. Most provide panoramic views of the bay and are particularly impressive at sunset. Bellavista Country Place has a gourmet restaurant with 180-degree views, the restaurant is closed during the months of May to September. Dishes are prepared with fresh and local ingredients and are paired with renowned South African wines.
Bodhi Khaya is a peaceful Meditation Retreat set on 217 hectares within the Walker Bay Fynbos Conservancy. A great variety of birds inhabit this area – such as the Cape Sugarbird and Orange Breasted Sunbird. Meditation evenings are held every Wednesday. Quaint cottages, Courtyard Rooms and the Farmhouse offer individuals, families, friends and groups of like-minded people and opportunity to get away to tranquillity, pastoral landscapes and events that educate the heart and restore the soul. Farm walks are also available from this beautiful setting within the heart of the fynbos.
A minimum of a two night stay is required over the weekends. A 40 seater conference room is also available at Bodhi Khaya.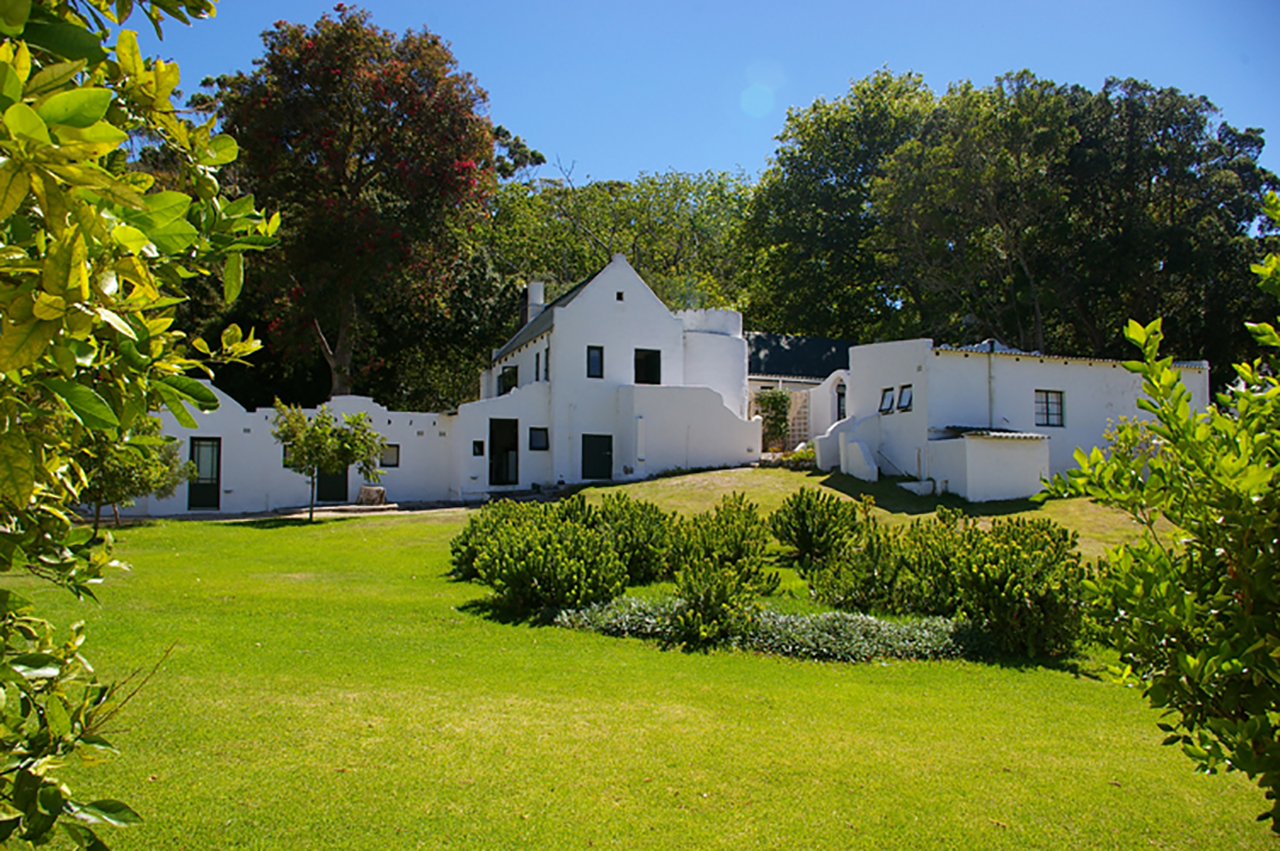 Farm 215 – nature retreat and fynbos reserve is a sustainable destination in the Uilkraal Vally between Stanford and Cape Agulhas. Farm 215 is a private, intimate and secluded retreat where you can enjoy spacious accommodation, tranquillity, and an overpowering sense of space and the unique nature of the Cape Floral Kingdom, the richest floral kingdom in the world. The retreat lies in the foot of the fynbos covered mountains in the middle of a pristine private nature reserve of 800 hectares and enjoys undisturbed views over the Agulhas plains towards the ocean. The reserve is a Protected Area and a sanctuary for hundreds of rare, endemic and common fynbos plants.
The picturesque self-catering Fynbos Retreat provides accommodation tucked away in the fynbos-clad hills between the towns of Stanford and Gansbaai in the Western Cape region of South Africa. Just two hours away from Cape Town, the property forms part of the magnificent 2 500 hectare Grootbos Private Nature Reserve and offers three fully furnished self-catering houses overlooking large dams and surrounded by spectacular natural beauty. Fynbos retreat is the perfect getaway for hiking, mountain-biking, bird-watching, swimming or simply relaxing and enjoying the peace and tranquillity of the magnificent valleys of the Overberg.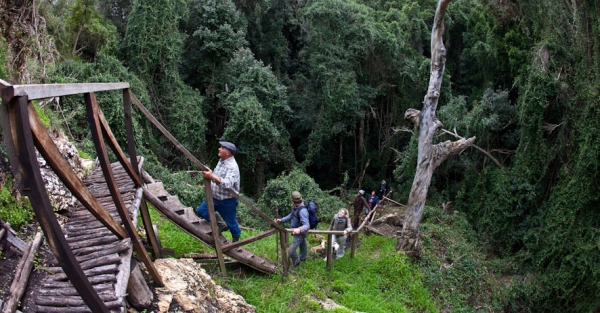 Grootbos is a 2 500 hectare reserve, situated between Stanford and Gansbaai, with two five star lodges showcasing the incredible flora of the area, with 781 positively identified plant species on Grootbos alone. The name Grootbos, an Afrikaans word mean Big Forest, is derived from the presence of our Ancient Milkwood Forests. Visitors directly contribute to the conservation efforts of the Grootbos Foundation as well as the development of sustainable nature-based livelihoods amongst the local communities. Grooboss core philosophy of conservation linked with social development is what has made Grootbos an award-winning world leader in responsible tourism.
Mosaic is a boutique guest resort between the Atlantic Ocean, Hermanus Lagoon and the glistening Overberg Mountain which offers luxury accommodation, beach and water activities as well as great food and wine. Visitors can enjoy the awesome flowers and bird-life of the Cape Floral Kingdom, lagoon cruises, stunning beaches, fascinating marine life and
some of the worlds most beautiful winelands. This is topped off with smiling staff serving fresh cuisine paired with delicious South African wine.
Witkrans self-catering cottages are set on 35 hectares of pristine fynbos with at least 180 indigenous plant species including many proteas, ericas, iris and geranium. The farm is also home to a wide variety of birds including Knysna woodpecker, Cape sugarbird and Orange-breasted sunbird. Witkrans is also home to the Cycle Down South mountain bike route from Stanford to Cape Agulhas.
Gracing the gentle slopes of the Overberg hills and off a farm road 25km from Stanford, Goedvertrou Guest Farm is the quintessential rustic country escape.
The farm itself is a working dairy farm (fresh farm milk and rusks await you on arrival), circled by mountains, oodles of space and a network of hiking trails. There's even a 4×4 route which leads up the mountain to a sundowner spot (read: stiff G&Ts), and a forest trail to a waterfall…
Complementing the nature-based activities on offer is a old-time Cape Dutch cottage – voorstoep, sweet-smelling thatch and gentle farm views included.
The cottage packs a total of eight guests, but six would have a more comfortable time of it.
The layout here consists of three bedrooms. On ground level you'll find a King room (with additional twin beds) and a double room. The double is ensuite, while the king has a shared bathroom. Into the loft, there's King bed, and basin and loo in the room (hmmm..), while a double sleeper couch can be found in the library room.
All rooms are equipped with linen and towels.
The living area (with TV) is furnished in a simple farm style, and opens onto a pretty patio overlooking a lawned garden with soft farm views. There's a dining area and equipped kitchen with everything you need for self-catering.
Visits to the farm dairy and the possibility of helping with the calves will be a kids delight – as will be the jungle gym and play area.
Franskraal beach is a 17 kay drive away, meaning you could head off for a coastal cool-off in summer; alternatively, stay put and take a dip in the farm dam. Stanford and its attractions are 25km up the road.
Wrapping up, simple and traditonal farm experience with plenty to do and within easy reach of the coast and Stanford village.